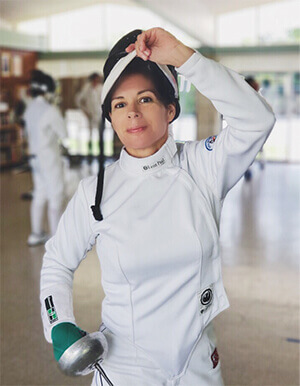 The U.S. now has more Spanish speaking citizens than Spain (according to the Instituto Cervantes and the U.S. Census Bureau). And people who speak Spanish as a first language may have a pet, and likely love that pet very much. While some may have resources for everything pet–related, others may not.
Dr. Marta Sanchez–Emden is founder and director of the Animal Health and Rehab Center in South Miami, which includes two veterinary hospitals and an animal rehabilitation center.  She holds a certificate in Veterinary Acupuncture (International Veterinary Acupuncture Society, 2002) and in Canine Rehabilitation (University of Tennessee, 2003).
Sanchez–Emden strongly believes that veterinary medicine should be paying more attention to the growing Hispano–American community, and the potential client base.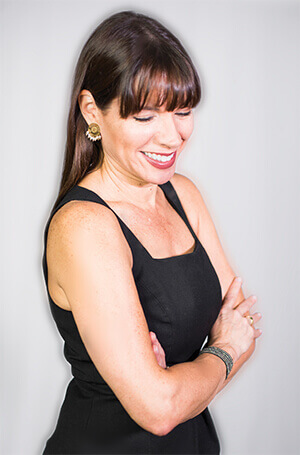 "Hispano–American owners like to think they are bringing their non–human babies to, not only a good doctor, but to a nice, caring and friendly person that will treat them as family," she says. "And do not make assumptions. If an owner comes in knowing little or no English, make sure you communicate the findings, diagnostic and treatment options clearly and properly by writing them, or with the help of a bilingual person. That owner with broken English may be a newly arrived professional with a doctorate degree, just like yours."
Communication is a big deal for Sanchez–Emden who is a regular on Telemundo's/NBC's morning show and is the host of Spanish Language podcast, which she began earlier in the year for Merck Animal Health. Sanchez–Emden started doing TV about ten years ago when local news channels first approached her. Sanchez–Emden fell in love with doing TV, and TV fell in love with her. She's also appeared on Univision, PBS Spanish, Cisneros Studios and others, in both English and Spanish.
"Getting trusted information about your pets can be challenging, especially if English is your second language," she says. "The human–animal bond is the same no matter who you are."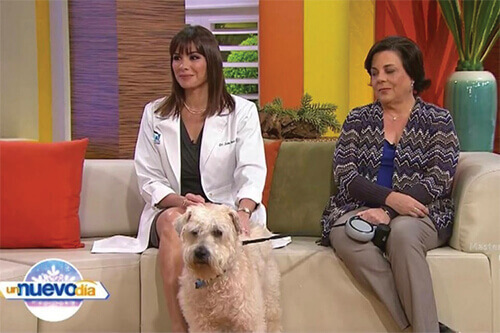 While it's true that no two veterinary professionals share the same story —Sanchez–Emden's might one day be a book; from her achievement of being an international fencing competitor to treating zoo animals with laser therapy.
Sanchez–Emden was born in Spain, but moved to Puerto Rico when she was about a year old, and grew up in San Juan. She always had pets as a kid, and a special affinity to them from as early as she can remember.
Sanchez–Emden recalls this story from when she was about three years old, and was scolded by her mom. "I was feeding one cat and the cat didn't instantly eat the Purina Cat Chow," she begins to laugh. "I wanted to show the cat, this stuff is very good. So, I demonstrated and ate some. And that is when my mom walked into the room."
In Puerto Rico, she was a champion fencer and became a part of the National Team. Still, her commitment to become a veterinarian never wavered. She was then accepted to Tuskegee University College of Veterinary Medicine. "There was no fencing there, and if there was, I wouldn't have had time anyway," she says.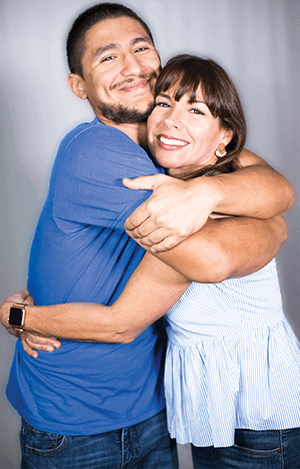 Veterinary school is already extremely challenging, but to her surprise, she discovered that she was pregnant during her first year. "Veterinary school was already hard and being pregnant during it was extremely challenging," says Sanchez–Emden. "Studying while nauseated, making sure to eat healthy and exercise was an extra commitment that I had to make."
Gabriel was born at the beginning of the second semester in her second year.
"And that's when things got really complicated," says Sanchez–Emden, "I had block exams one day after I was released from the hospital."
She went on to graduate Cum Laude and took the "Veterinary Oath" on stage with her classmates while holding baby Gabriel.
Sanchez–Emden later met the love of her life, Brian Emden, who was a pharmaceutical rep and he called on her clinic. They had a son, Andre, in 2007.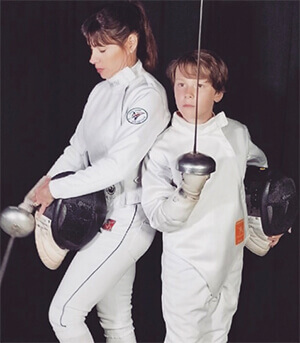 "Brian and I had an instant connection," she says and laughs, "He is my husband, my best friend, father to my sons, and my business partner." Brian is administrator at both of her practices.
Always up for a challenge, she thought she might be able to use her expertise and experience with a laser to benefit somewhat larger clients. And the Miami Zoo accepted her offer. "I wanted to do acupuncture for Maude (the Asian elephant), but figured out pretty quickly the needles won't penetrate the skin. So, I did laser therapy and I feel so good that it really did help her."
Sadly, Maude—who painted Christmas ornaments as a hobby—later passed away as a result of an unrelated obstruction. The zoo gifted a painted ornament to Sanchez–Emden, which she cherishes. She also treated giraffes and a koala at the zoo, among other species.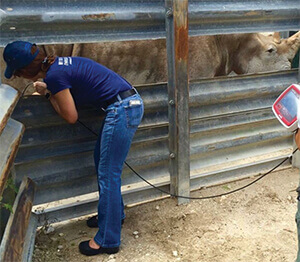 Sanchez–Emden agrees, if trainers at the zoo can allow her to safely treat an elephant, with the elephant and other species volunteering, we all need to do better with dogs and cats—the veterinary professional and the pet owner.
Three years ago, Sanchez–Emden decided to introduce her then seven-year-old son to fencing. However, she couldn't be just another mom watching on the sidelines—she got the bug to fence again. Instantly, she once again found her passion of the sword. Now, she's competing around the world, participating in the Pan American Games in St. Thomas and the Fencing World Cup in Slovenia last year, and will soon be in Livorno, Italy for the 2018 Fencing World Cup.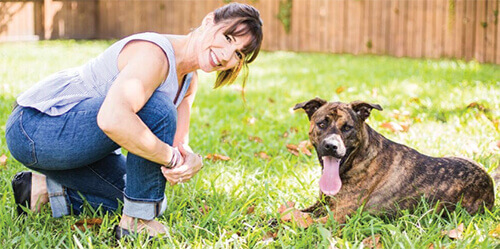 Sanchez–Emden is 51 years old, and says, "I'm having the best time in my life." Her first son is an engineering student at Miami Florida International University and her ten–year–old continues to be "her little fencer." Her animal family includes her rescue street dog, named Guarapo (which means sugar cane juice—because he is so sweet), and her cats are Nicolas and Pop Tart.
Sanchez–Emden believes in following your dreams, and if you do—they might just come true—with more than a little bit of hard work and perseverance. +