Dr. Ernie and Laura Ward have been married for twenty-five years, and have been together since they met freshman year of undergrad at Darton College in Albany, GA.
Laura, who was slightly embarrassed to tell the story of their first encounter, says it was during a water pistol battle, when Ernie turned a corner in the school library and was shot with H20 by Laura. Why is that story so embarrassing?
"I love libraries," says Laura.
Ernie finishes her sentence, as they sometimes do, "Water is, after all, the enemy of paper."
The couple continued to date while Ernie was attending the College of Veterinary Medicine at the University of Georgia, and Laura was getting her master's degree at the University of Georgia in Speech Pathology.
Ernie recalls, "We knew we'd be together, and we were a tight couple, but c'mon, getting married in vet school?"
This time, she finishes his sentence, "That's not a good idea, and we saw what could go wrong. And we were both so incredibly busy."
Unfortunately, Laura was soon off to Braintree in Boston on a PhD track, and lived a life she calls "a dream," near Cambridge. This was only unfortunate because Ernie was in Asheville immersed in his first gig in practice, post vet school.
"Oh yes, the life was glamorous," recalls Ernie. "She was living outside Cambridge while I was living in a one–room garage apartment."
As intellectually stimulating as the New England life was, it also had something else…snow. And Laura wasn't a fan. After totaling her car in 1993 (the year of the 500–year blizzard), she returned to the South, and that same year, the couple was married.
They sought out a small, southern coastal community where they could both practice veterinary medicine as well as their hobbies, which included surfing and exploring ship wrecks.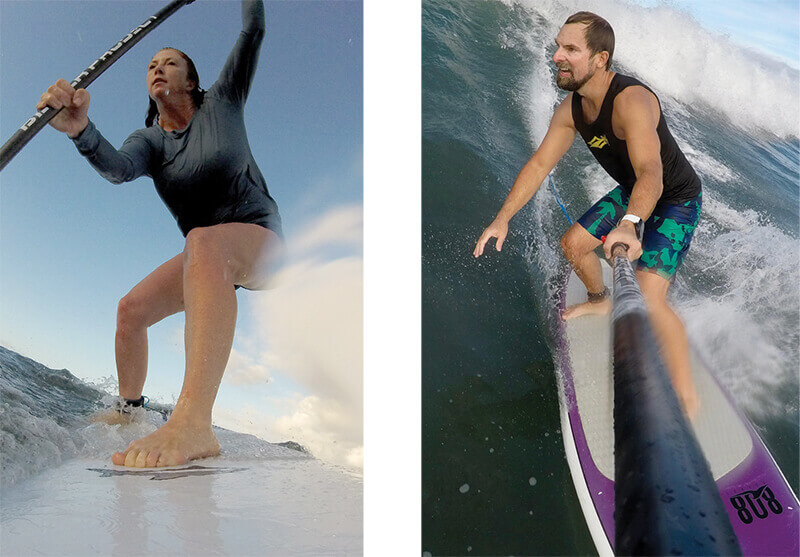 They opened a practice in the small North Carolina coastal fishing town of Calabash, where they took over a failing practice in just the right community for them. Calabash fits the Wards as perfectly as Mayberry matched Sheriff Andy Taylor.
It wasn't long before Laura joined the practice as the manager; a decision that might have been a wreck of another kind, as working with and living with a spouse or partner can be challenging. In fact, sometimes the job blows up—or even the marriage.
"The opposite happened," says Laura. "We're happily co–dependent. We complement each other on our different skill sets."
"Yes, you hear these terrible horror stories of couples where it definitely didn't work," adds Ernie. "When we disagreed, we never did so publicly."
In some industries, the secret is to leave your work at the office. Ernie laughs, "Not in veterinary medicine, are you kidding? Even if we left the work at the office, the work followed us home. But we also had our hobbies."
Another of Ernie's hobbies is Ironman competition. Both Ernie and Laura are passionate about staying in shape and eating healthy, and so are their teenage daughters, who are both vegetarians.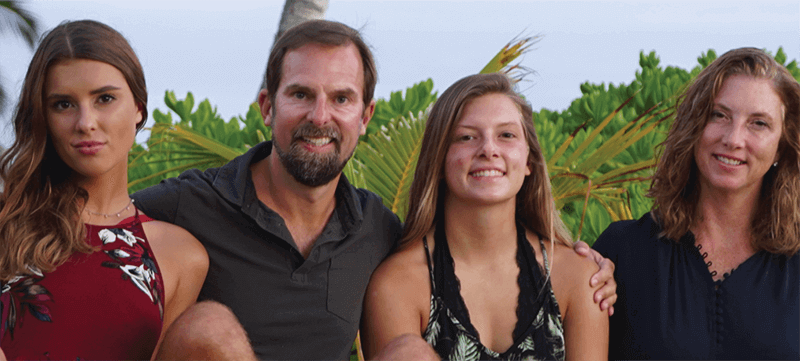 He jokes, "I'm not sure our kids would even go into a McDonald's to use their bathroom."
It's his interest in nutrition and being healthy that helped to motivate Ernie founding the Association for Pet Obesity Prevention. "In the '90's I was routinely seeing 18 lb. or 20 lb. cats," he says. "So many pets were clearly obese, and it was somehow acceptable."
In 2003, Dr. Steve Budsberg told him to stop talking about it and do something. And from that "dare," he began the association. Today many veterinary organizations, including World Small Animal Medical Association and the British Small Animal Veterinary Association, have supported Ward and others to identify obesity as a disease. The AVMA House of Delegates will soon take up the issue as well.
"Like any disease, we can now focus on prevention," says Ward. "Feed less and exercise more is fine, but even better is to prevent obesity in the first place."
Running a race took on an entirely different meaning for the Ironman athlete in 2014. Ernie ran for state senator against an incumbent veterinarian (who remains in office).
Though Ward lost the race, Laura says she's glad he ran. "He did it for all the right reasons and that served as a great role model for our daughters. I really wish he had won, so many things might have changed. But I don't mind saying I hope he never runs again. Let's just say I have more clarity today involving politics."
Their daughters, Madison and Taylor, are sixteen and seventeen, respectively. They all share their home with two Harry Potter Border Terriers, Harry and Ginny (as in Ginny Weasly), and a kitten who was found at a local gas station and survived, what Ernie called, "the worst case of Giardia ever," named Itty Bitty Kitty.
The Wards sold their practice in 2012 and, among other projects, are supporting a startup, meat-free pet food company called Wild Earth. Backing includes tech mogul Peter Thiel and Mars Veterinary. Wild Earth's products are made with a sustainable protein called koji (a type of fungus).
Ernie has never been a wall–flower; he's been an innovator, including fighting for extended vaccination protocols and against puppy mills.
Ernie adds, "We're a restless couple dedicated to service and committed to each other. When people say soul-mate, I know what they mean. From the first time I saw Laura to today, I'm grateful for the special connection we share and the life we've built together. We'll keep hanging ten together until we leave this world." +