The world is changing in many ways, and one of the changes is acceptance of non–traditional gender roles. These days it is common place to learn about real people and celebrities identifying themselves proudly as LGBTQ or even gender–fluid. We understand now that gender and sexuality can be viewed as a spectrum.
There was a time, not so long ago, that LGBTQ veterinary professionals had to keep their sexuality a secret from their co-workers and managers. There may be some areas that are still resistant to change, despite both federal and state laws protecting workers.
The following are three amazing LGBTQ veterinary professionals who are helping to break down barriers with their powerful visibility, and are showing the world that they are able to be who they truly are and achieve whatever they wish to do.

Life lessons for the next generation
We spend a lot of time with our coworkers, and being part of the LGBTQ community is often a big part of who we are and how we interact with the world. Give your co–workers a chance. If they are not part of the community, then they likely just don't understand. I've had much better experiences when I've been open to questions. If we're not willing to help educate, then people are going to go do the research themselves (and we all know the hazards of resorting to Google for info), or they are just going to not bother to try to understand and continue with their narrow–minded beliefs.
How to support LGBTQ team members
With the current state of things, we see far more negative press about our community than positive. We have to be very careful with who we come out to and who knows we are out. Please understand that we are not likely to come out to you right off the bat. We need to assess situations as our lives really do depend on who knows. Some of us may never come out. Please be respectful of that.
Biggest issue facing those transitioning
I started transitioning from female to male at a time when there was not a whole lot of information on being trans, and most of what I could find was not positive. I found a few things about being trans–gendered online, but what I quickly found out was that to truly succeed, you have to pass and you pretty much have to be stealth. It's difficult to have a mentor or be a mentor when you have to hide a big part of who you are.
What you need to know about me
I'm a good tech. My gender identity does not play a part in the quality of care I provide patients. I'm in this field for the same reason you are—for the love of animals and medicine.
Terminology
Ace or Asexual: The lack of a sexual attraction or desire for other people.
Bisexual:A person attracted to more than one gender.
Cisgender:A term used to describe a person whose gender identity aligns with the sex assigned to them at birth.
Gay: A person who is emotionally, romantically or sexually attracted to members of the same gender.
Gender-fluid: A person who does not identify with a single fixed gender; of or relating to a person having or expressing a fluid or unfixed gender identity.
LGBTQ:An acronym for "lesbian, gay, bisexual, trans-gender and queer."
Non-binary: An adjective describing a person who does not identify exclusively as a man or a woman.
Pansexual: Describes someone who has the potential for emotional, romantic or sexual attraction to people of any gender.
Queer:A term people often use to express fluid identities and orientations. Often used interchangeably with "LGBTQ."
Transgender: An umbrella term for people whose gender identity and/or expression is different from cultural expectations based on the sex they were assigned at birth.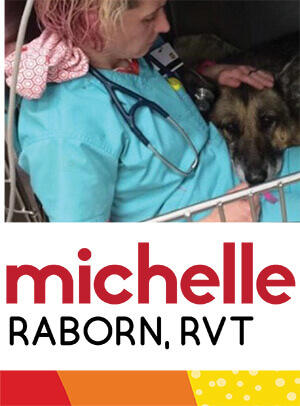 How the profession is working TO support LGBTQ
Over the last twenty years our profession has come a long way—from support groups to active LGBTQ communities in veterinary medicine. PRIDE VMC is doing some great things and there are also several Facebook groups.
The biggest issue I face professionally
Working in the south; acceptance is my biggest problem.
What you need to know about me
I am a forty–three–year–old veterinary professional who identifies as a lesbian. I have been in the field for more than 25 years. I am in a loving relationship and engaged to a wonderful woman who is a veterinarian. We have three fur babies; two dogs and a cat, and are working on starting our own family.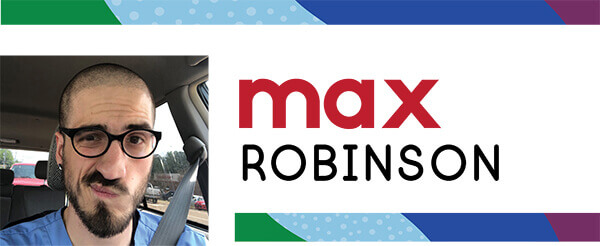 Life lessons
The biggest life lesson I can share for the next generation is to learn your history, and listen to those who came before you, both inside the LGBTQ community and inside our own veterinary medicine community.
Our vet med community is blessed with being able to scribe what has happened—things we've learned, things that didn't go well, and things that did go well. The LGBTQ community doesn't have that hardly. Our history was passed down by survivors of the AIDS crisis, people who were at Stonewall, and our beloved drag queens. Listen to them and their stories, you will be able to expound upon what they've learned. It'll make your life a whole lot easier if you learn where you've come from.
How can the profession support LGBTQ better?
This profession, like many others, can better help and support the LGBTQ community by being more outgoing with providing health care to us. Mainly aimed at my trans brothers and sisters. Transgender people have a lot of medical issues they face. Amongst the LGBTQ community, they're at the top of the table for suicide and mental health issues like depression. They have medical costs for their gender reassignment surgeries and hormone replacement therapies. As we all know, medicine and treatments costs money. Tools and access to more and better health care would do wonders.
The biggest issue I face
The biggest issue I face professionally is actually being a gay man. Especially working and living in Mississippi. I always have to be mindful of myself. Am I acting too gay? Am I being too flamboyant? Will a client belittle me and refuse my services because of me being gay? It's the scariest part of my job.
People in my state have major issues with this kind of thing. It's the one thing I have to be mindful of no matter what I do, even out in public. I've even worked with people who may not be homophobic but they have said homophobic things, which then challenges my authority. If they think they are better than me because of one thing about me, then why should I be listened to about how to work a case? It's a challenge with a really hard balance, and even bigger fear.
What you need to know about me
I love my job with an unwavering passion. I have been a technician for eight years. I have a wonderful support system with my church family and my partner of over eight years. I love my fat cat, Ser Jorah. I have a passion for body modification, and if I could, I would tattoo myself all over.  Also, draining abscesses and pulling out cuterebra larvae are my forte. +