They became study buddies in their first year of vet school at Tuskegee, and they soon became fast friends. Dr. Franny Tyler, a Georgian native, found Dr. Will Draper to be her rock when times were tough and her jester when they weren't.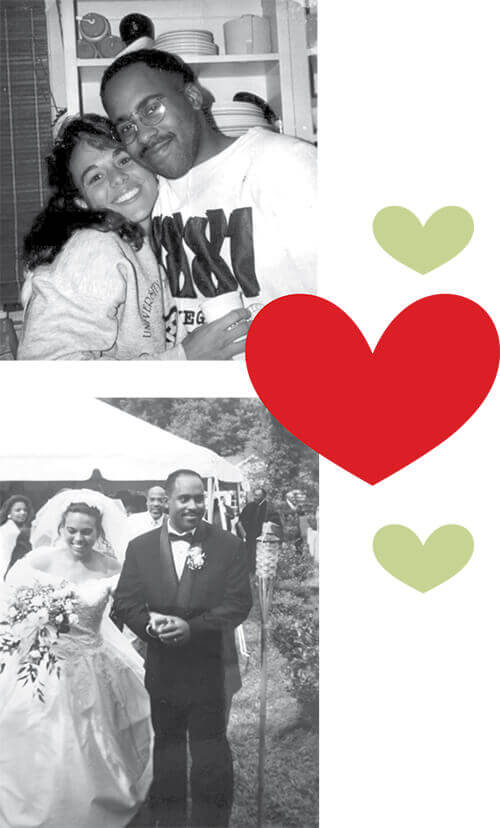 Through vet school, these two spent morning, noon and night together studying for class, and later, prepping for national boards. They shared their first—and Dr. Franny notes "awkward"—kiss at a party in their junior year. However, they both decided that they didn't want to chance losing their friendship and didn't pursue a relationship.
After graduation, they went their separate ways—she to an internship at UGA and he to a practice in Washington DC, but pledged to keep in touch. Fortunately, things didn't end there. Despite the miles that separated these two, they were meant to be. And three years after graduation, they tied the knot in front of friends and family.
Today, they are a classic example of modern success, with a supportive marriage, three thriving practices, a brief stint on reality TV (Nat Geo Wild's Love and Vets) and four beautiful children (David, 21; Tyler, 19; Gabrielle, 17 and Olivia, 15).
Why It Works
Dr. Will says, "We do have opposite personalities—I am the risk taker and she's the voice of reason. Being friends first is our secret to our happy marriage, but making our family a priority is the secret to happiness."
Why It Matters
Morning time is Dr. Franny's proclaimed special time when she can show her family how much they mean to her. "Above all else, our family comes first," she says.
When criticized online after shown on Love & Vets, making her teenaged kids lunch for school, Dr. Franny stood her ground. "This may sound strange to some folks but I rejoice in making my kids homemade lunches. I get to put some "love" into their dishes, plus I can make sure they are eating healthy homemade treats."+